Played these with my mom then with my mom and sister and it really helped clear up misconceptions and learn more about each other. Highly recommend!!

- K B.
"The cards helped me and my mom understand each other now we can really be open with each other and forgive for the tings that has happened
in the past so thank you for making these cards they really help me understand better"
- Cionne

"This is a must have to reignite connection. Anyone with Quality Time as a love language will thrive with this game."
- Loni C.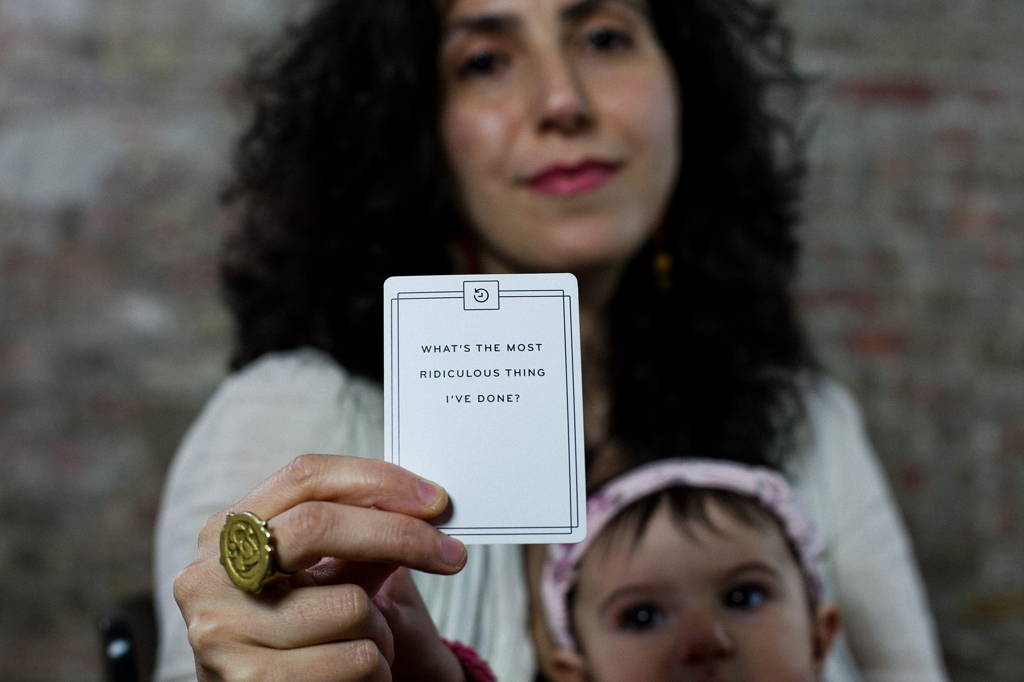 Home Is Where The Heartfelt Questions Are
See her in a new light. Celebrate her in a new way.
Frequently Asked Questions
Perfect for family gatherings, zoom occasions and new traditions.
The only rule we have is to be honest. Other than that, it's easy - players sit closely together, pick 12 cards, and take turns reading and answering all 12. You should try to answer every question, but you do have the option to pass, if you like. The full "rules" can be found on the packaging for more details.