About Us
The Power of Human Connection
Our Story
We want to take a moment to share the story of The Skin Deep with you. Our journey began with a simple premise: to film authentic and emotional conversations between two people, as they asked intimate questions and invited viewers into their emotional space. It was a risky endeavor, but we believed in the power of human connection and the need for genuine human interaction in the digital age.
Our first project, {THE AND}, was an instant hit, garnering 55 million views and earning us an Emmy award. We were overwhelmed by the response, and we knew that we had stumbled upon something truly special. Over nearly a decade, we have filmed over 1,200 honest and authentic conversations in nearly dozens of locations around the world, documenting human connection in all its forms through {THE AND} and {THE AND} Online.
But that was just the beginning. Our mission has always been to create the world's first database of human emotion, a comprehensive and inclusive searchable resource that spans language, culture, and class to focus solely on the universal experience of being human. We believe that by amplifying and illuminating human connection, we can create a more compassionate and empathetic world.
To that end, we have launched {THE AND} card game, a unique experience that allows people to enjoy the power of human connection from anywhere in the world. With 199 questions per deck, the cards provide an easy and accessible way to experience more meaningful connections. We are proud to offer twelve different relationship-specific editions of the game, with many more in the works.
Sales from {THE AND} card game have allowed us to develop even more interactive storytelling platforms, such as HONEST X, THE DIG, THE WINDOW, and SENIOR ORIENTATION. Through these projects, we are exploring the new frontier of relationships in the modern age and continuing to document the spectrum of human emotion.
We are incredibly grateful for your support over the years and hope that our products continue to inspire meaningful connections and conversations.
At The Skin Deep, we believe that there is no greater force than human connection,and we will continue to dedicate ourselves to that pursuit.
Thank you for being a part of our story.
Sincerely,
The Skin Deep
INTEGRITY
Being honest and showing a consistent and uncompromising adherence to strong moral and ethical principles and values.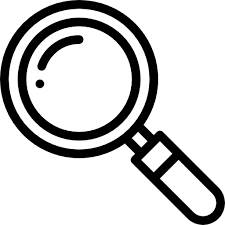 TRANSPARENCY
Being fully conscious of the moment and free from the noise of internal dialogue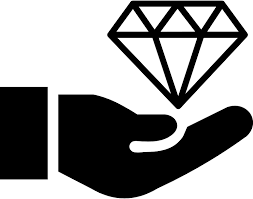 VALUE OVER NOISE
Not being afraid to show who we are and what we stand for.
INCLUSIVITY
Standing for fairness and justice. Recognizing that we do not all start from the same place and must acknowledge and make adjustments to imbalances.
Our Team
Our team is a group of talented individuals who strive to embody the core values of THE SKIN DEEP: integrity, empathy, and above all - the recognition that there is value in every conversation and something to be learned from every person, challenge or moment...
Our diverse teams comes from a variety of backgrounds with differing world views, but always maintain the same common goal: to foster more meaningful connection through more thoughtful interaction.