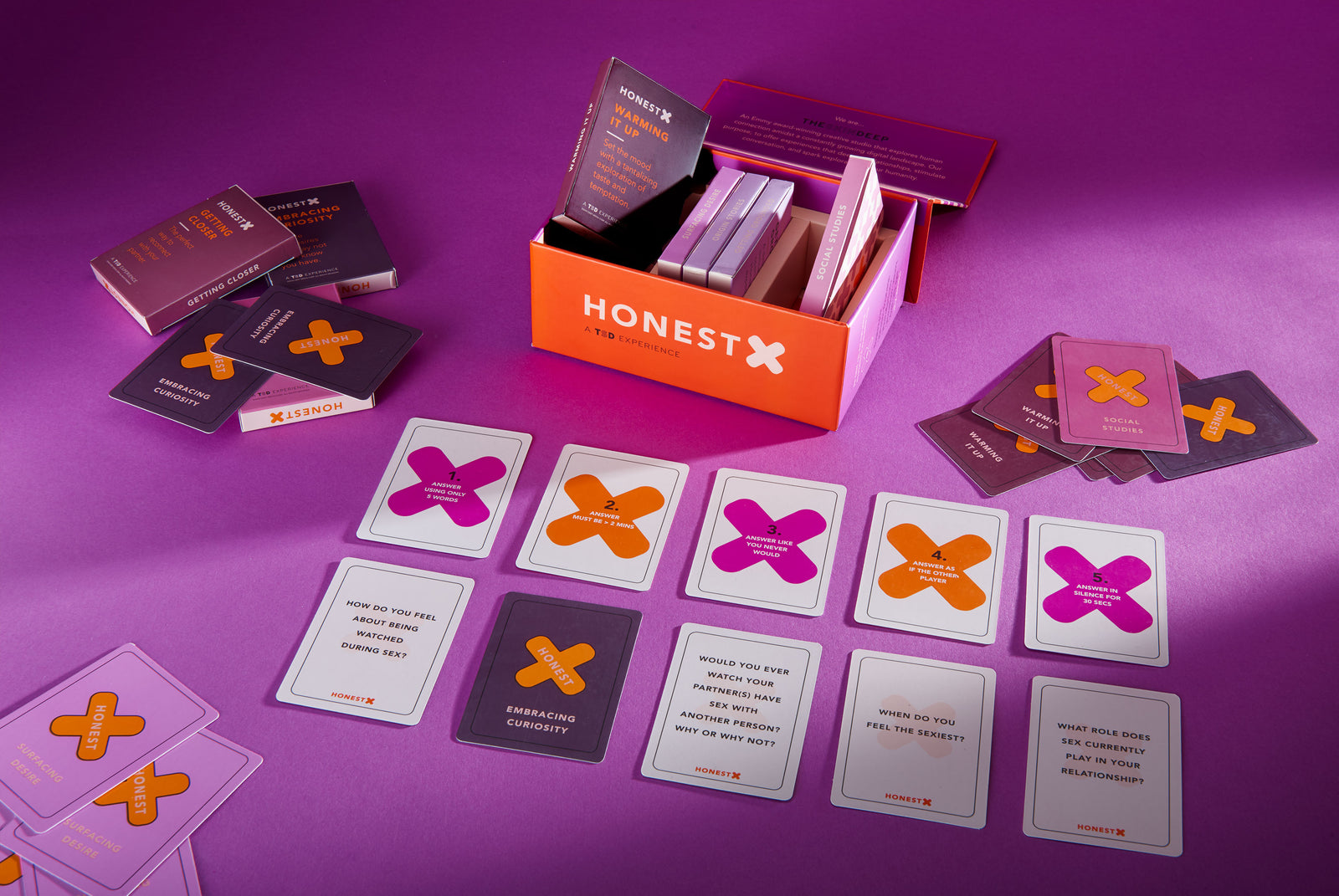 As we get ever closer to February, Valentine's Day, and the tradition of giving significant others gifts, we wanted to provide a very special offer. For one day only, on January 21st, the Honest X Complete Experience, Starter Kit, and 6 Deck Expansion set will all be on sale for the first time ever, for an incredible 20% off.
Honest X: Complete Experience
Hit the ground running and get into the Complete Experience: Volume One with endless opportunities to explore yourself with others. Through an array of questions ranging from icebreakers to mood-setters, this bundle was specially crafted for those who seek deeper exploration.
Honest X: Starter Kit
The Honest X Starter Kit: Volume One is the first step to embellishing your sexual expression and owning your desires. With 90 questions and the Honest X Prompt Kit, open the floodgate to more gratifying exploration.
Go at your own pace- if you're ready for more, the Starter Kit can accommodate up to six expansion decks.
6 Deck Expansion Set
The perfect compliment to the Honest X Starter Kit. Grab this gameplay expansion 6-pack to own the entire first volume of Honest X questions and leave no stone unturned! Each pack includes 30 questions, totaling 180 unique questions. 
---